Differentiating between skill and luck is the most challenging task in fund selection. Even if a fund manager beats his benchmark on a risk-adjusted basis over a period of five or more years, luck can still contribute to the bulk of the outperformance.
In most activities in life, both luck and skill contribute to the final outcome. It's useful to think about a skill-luck continuum. Winning the 100m (Usain Bolt) is close to pure skill (he wins most of the time); playing roulette is close to pure luck.
Within investment decisions, both elements play their role but somehow we need to distinguish the real investment expertise from the lucky break.
Determining statistical significance
Most selectors simply look at past risk-adjusted performance over several years and extrapolate this into the future; the longer the outperformance period, the better. But this is not correct statistically. The sample size and the number of trials matter when determining if an outcome is statistically significant.
This means that even five years of outperformance may not be significant as the outperformance could have been achieved by just having a small cap bias all the time, by being very aggressive in a bull market cycle or by having a strong style tilt.
To evaluate a manager's past track record it is important that he has taken enough independent investment decisions, which are statistically significant. In real life, the problem is that most managers cannot deliver a significant long-term track record. It is therefore important to take a closer look at how the performance has been achieved and what the investment process looks like. The more we know about a manager, the investment process and the resources, the better we can evaluate the future chances of outperformance.
People, philosophy and resources
First, we need to understand the investment philosophy and strategy which should be clear, transparent and aligned with investors' interests.
The organisation of the research department should be in tune with the needs of the investment approach – a bottom-up stock-picking strategy requires a different set-up compared to a top-down one, for example.
Stock-picking funds require sector analysts and access to the senior management of companies you might want to invest in, while quantitative funds require IT skills.
The role of fund managers and the amount of freedom they have differs across the industry. Depending on the investment philosophy it makes sense to give more or less decision-making power to the sector analysts or the fund managers. In some companies, fund managers are only responsible for the portfolio construction.
Vontobel's tool kit: click on the images to find out more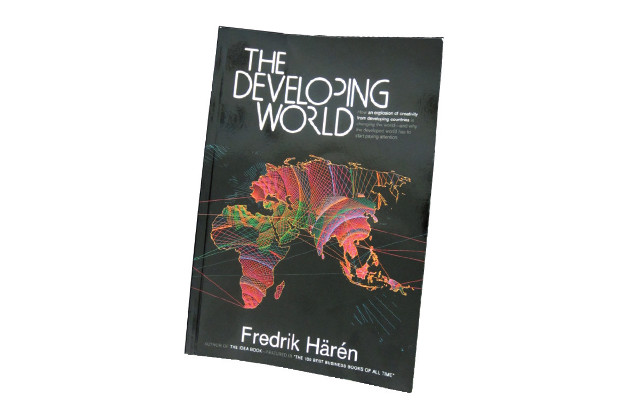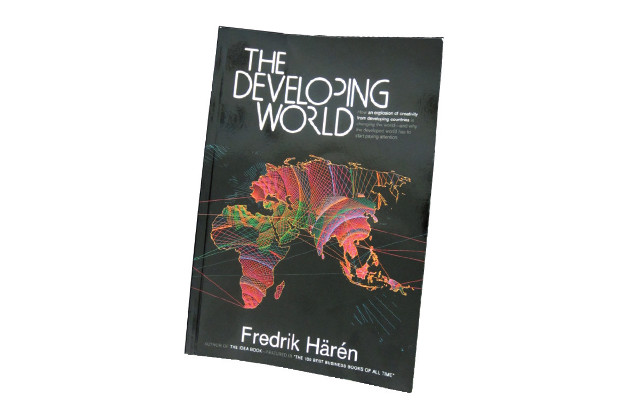 1. The book: The Developing World by Fredrik Härén tells you what the developed world can learn
from the developing one and why you should never classify yourself as developed.
Curiosity and change is very important and strongly linked with creativity.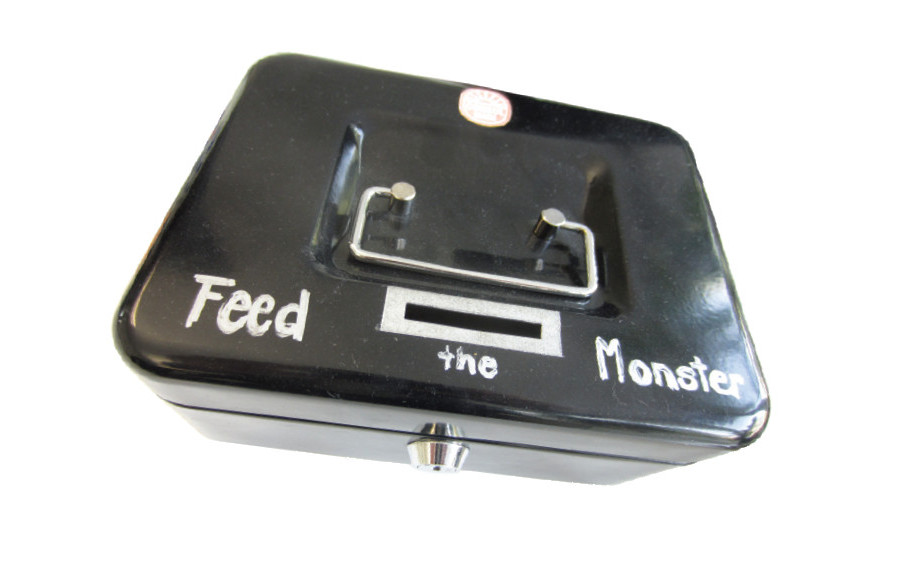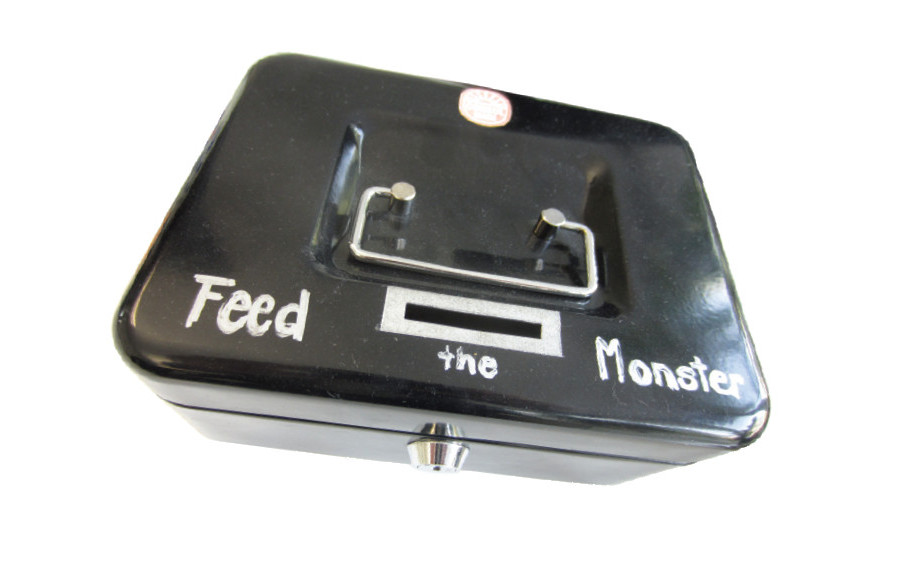 2. The Monster: This is fed in an unusual way.
When one of us cannot resist reciting a proverb, he has to feed the monster with a Swiss franc.
The funds are used once a year for a team event.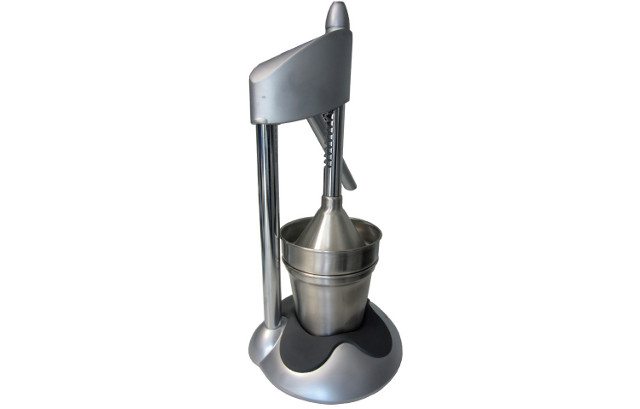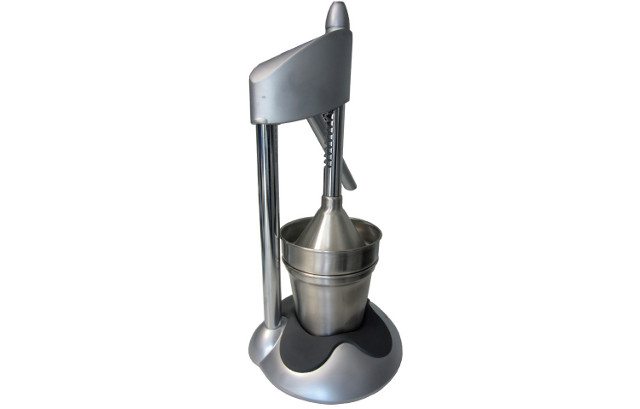 3. Juice squeezer: It is helpful to separate the juice from the pulp, vitamins are good for your health.
It reminds us that you get more out of things when you try hard –
this maxim also applies to manager Interviews, most of the time!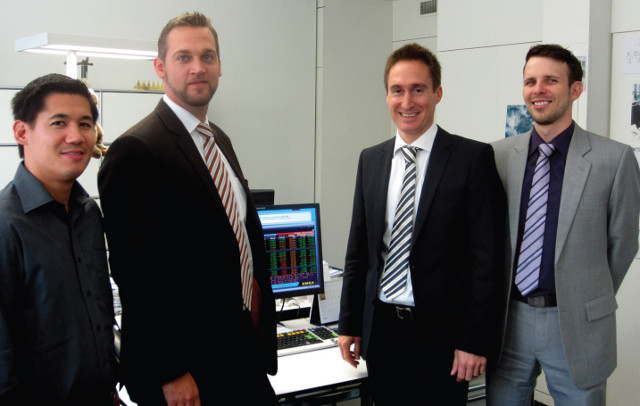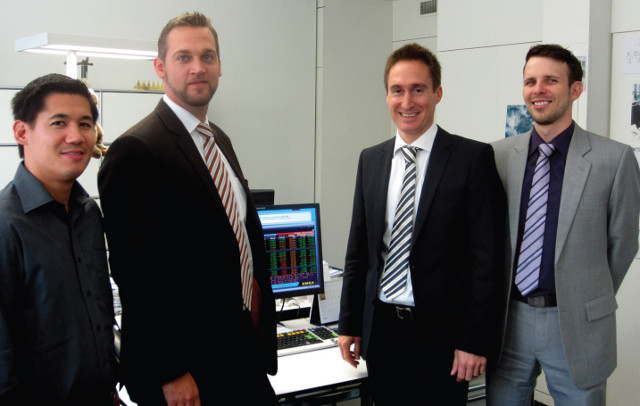 4. Vontobel team shot: From left to right: Marc Wong, portfolio manager/funds analyst,
fund research & investment; Stephan Arnold (also pictured left), head of fund research &
investment; Marcus Stigler, portfolio manager/funds analyst, fund research & investment;
Patrick Lenhard, portfolio manager/funds analyst, fund research & investment.
Portfolio construction
Modern portfolio theory gives you most of the tools you should use when constructing a portfolio. It's definitely positive when a fund manager uses quant tools in constructing a portfolio. Pre-trade analysis and portfolio optimisation tools are widely available and allow fund managers to better understand the risks they are taking. Additionally, a sound investment process should guarantee an independent risk control. Bets against the benchmark at different levels (sector, country, industry) will need to be monitored.
The experience and academic credentials of the key people are also important to investment success. Not only the length but the quality of the experience is decisive. Automobile analysts who have worked for companies like BMW may add more value than those who do not have a background in the industry. Furthermore, we like to see a performance-linked incentive structure in place, tied to the ability of analysts to generate and bring ideas into the portfolio.
Track record and performance attribution
Having a clear picture of the investment process and all the supporting resources puts you in a much better position to evaluate the past track record and to form an opinion on future ability to outperform. How does a fund manager stay ahead of the pack? Vontobel's Zurich-based fund selection team share their insight on distinguishing between skill and chance.
A stock-picking fund that has mostly outperformed through sector allocation or huge macro bets doesn't have much to recommend it. Likewise, good results generated by single decisions such as overweighting stocks excluded in the benchmark, taking huge style or market cap bets are less likely to be repeatable.
Right: Team leader Stephan Arnold ready to put theory into practice
On the other hand, figures which show that most of the outperformance came from stock picking is closer to the mark. The more evenly spread the good results, the better. Ideally, value was added in most sectors and a significant number of bets have been taken.
High turnover leads to increased trading costs. Although some strategies necessarily require higher trading costs than others, normally low cost is an advantage. Strong fundamental views normally result in a longer holding period and decrease turnover. Keeping TER low is a key determinant for longer-term investment success. We are very sceptical when performance fees are charged, because they often give the wrong incentives. Managers are incentivised to take excessive risk to earn the performance fee. If the manager is not successful you're not getting 20% of the underperformance back, that's an unfair game.
It's also necessary to test the consistency of the portfolio. Different data providers offer information on the single holdings for most equity funds. You can then run a holding-based analysis which will give you a detailed picture of the portfolio's characteristics like average P/E and P/B and can even break down the contribution to TE by every single stock. These figures help you to form an opinion on how consistently the investment process is applied.
The subjective element
We try to restrict the subjective element of manager evaluation and require additional research if one team member is not totally convinced by a manager. It also helps to see the world from different perspectives. The ultimate aim is to gather as much relevant information as possible which helps answer two key questions:
Is the good past performance due to luck or skill?
Is the manager able to generate alpha in the future?
A transparent and consistent investment process adds confidence that positive performance will continue going forward. Successful manager selection cannot be based solely only on quant analysis – the qualitative element is more important than most people think.
Finally, you also need to ponder about how a fund manager keeps ahead of the pack. Products and processes need to be constantly improved and adapted to changing investment environments. The cornerstones of the investment process should remain stable, but different modules or sub-components need to be able to evolve. A new investment paradigm can even lead to major changes of the process/philosophy.
This article originally appeared in the Novemebr 2012 edition of Citywire Global magazine.