There are times to be silly – parties, carnivals, festivals and so on. But dealing with Alt Ucits A-rated manager Hughes Beuzelin is definitely not one of them.
Even fighting through the first stages of flu, BDL Capital's long/short equity manager does not hold back when probed on what he is looking out for when meeting the management teams of prospective investments.
'The older I get, the more management is important,' says the Paris-based manager. 'At the end of the day they are the ones that look after the cashflow and also allocate the cash the company generates.'
'So if it is a good business with a silly captain, then he just wastes my money. I have come across quite a few of them in my time.'
Narrowing the field
This approach has seen Beuzelin narrow the field of potential investments in the BDL Rempart Europe fund from the reference index of the Euro STOXX 600 to 60 or 70 companies.
Again, Beuzelin, who has run the €126 million fund for seven years, doesn't mince his words when explaining why he is so focused on just one-tenth of the investible names.
'There are things that we don't do because we don't know how to value them,' he says.
'We don't look at pharma, both long and short, because we can't value them. 'We don't look at oil for the same reason and we don't look at insurance because we don't understand their accounting. So that takes out a few things both on the long and the short side.'
Backing consumer staples
His outright aversion to some sectors has made him savvier in areas he does like, he says. For example, consumer staples make up a big chunk of his long positions and are a particular favourite.
For this reason he's allocated 6% of the portfolio to German cleaning products and services firm Henkel.
More recently, he has also upped his exposure to utilities and telecoms – 'prices are silly right now' – and also looked to capitalise on the growth of multinational businesses such as hotel chain Intercontinental and Spanish tourism firm Amadeus. 'These are businesses which are bit cyclical but don't need capex to grow,' he says.
Meanwhile, tactical shorts on renewable energy have generated a large amount of his alpha on the other side. 'We were short renewables, we are not anymore but we were, and it was basically full of hot air,' he puns.
Mindful of eurozone rallies
The stock picker is reluctant to reveal his hopes and fears for the eurozone but is mindful of any sustained rallies – caused by bailout talk or ECB intervention – and how this could hamper his search for value stocks.
'If momentum carries on for too long then that is when we tend to underperform. We learned from our mistakes on that front and hopefully we will manage that better than we have in the past,' he says.
Beuzelin's fund has returned 17.24% over the past three years compared with 14.85% from the average manager in the Citywire Alternative Ucits Long/Short equity sector over this period.
Visit our alternative Ucits page for a full round-up of ratings
Alt Ucits at a glance: Click to enlarge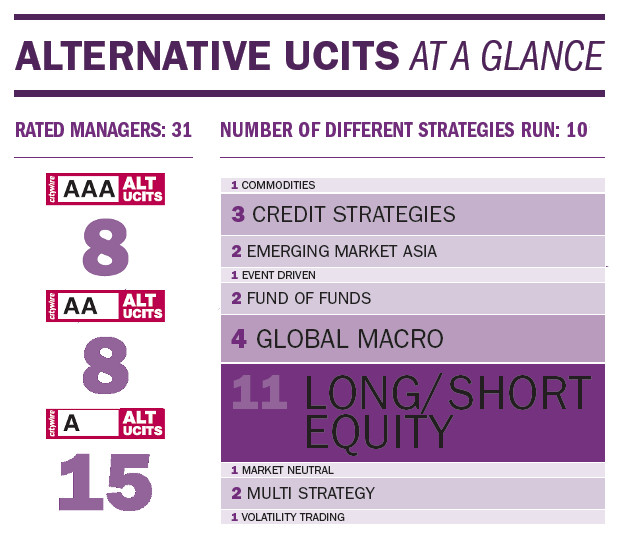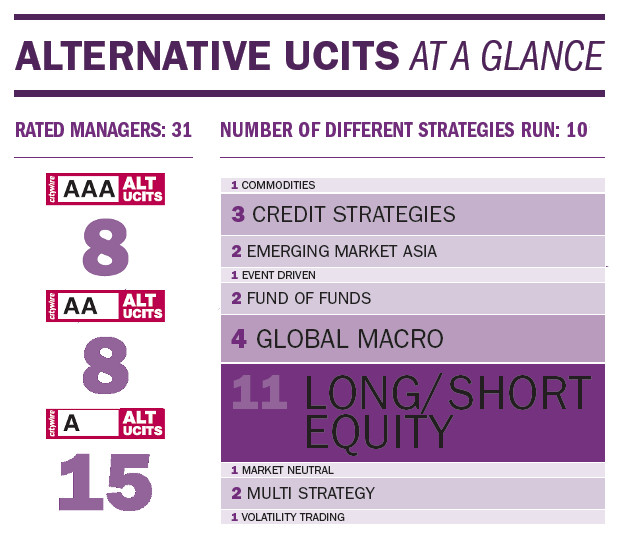 This article orignally appeared in the Novemeber 2012 edition of Citywire Global.